The concepts of travel and tourism are very closely linked, and both the travel industry and the tourism industry have significant overlap. However, there are also differences between the two terms and the two industries. In this article, you will find out more about both travel and tourism, and the industries based on those activities.
Quick menu:
Extra: The impact of COVID-19 on the travel and tourism industry
What is the Tourism Industry?
Tourism is generally regarded as the act of travelling to a different location, for either business or pleasure purposes. However, it actually has quite a specific definition: the act of travelling to another environment, for at least 24 hours, but for no longer than one year, for purposes related to business or leisure.
A tourist is generally only classed as such if they stay in overnight accommodation situated in the location they travel to. By its very nature, tourism involves a round trip, rather than travel in one direction only. With this in mind, the tourism industry refers to all aspects of the service industry that cater to tourists.
What is the Travel Industry?
Travel refers to the act of moving from one location to another. This can refer to long-distance travel, short-distance travel, overseas travel, domestic travel and various other forms. Crucially, travel also includes both round trips and one-way journeys, and it covers a wide variety of different travel purposes.
The travel industry, therefore, refers to the numerous aspects of the wider service industry which cater for the needs and desires of those who have travelled from one part of the world to another.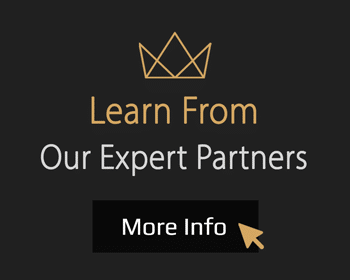 The Difference Between the Travel and Tourism Industry
Given the definitions above, it is understandable that many people struggle to see much of a distinction between the tourism industry and the travel industry. Indeed, there is clearly significant overlap between the two, and many of the businesses and services that cater for tourists also cater for travellers more generally.
Nevertheless, there are some notable differences. Essentially, the tourism industry is concerned with people travelling for business or pleasure purposes, staying in their destination for at least one night, and then returning. By contrast, the travel industry has a wider scope, covering more travel purposes and durations.
Sectors and Companies Within the Travel and Tourism Industry
1) Transportation
The transportation sector is one of the most obvious sectors that falls under both the travel and tourism umbrellas, and is concerned with the movement of people from one location to another. This includes a wide variety of different types of travel, including air, road, rail and water-based methods. This sector enables tourism in the first place, but also provides tourists with a means of getting around after they arrive at their destination.
Airline Industry
Air travel is one of the main way that tourists and travellers reach their chosen destination, and the airline industry provides various services, including scheduled and chartered flights. Companies within this sub-category may offer flights to domestic and international destinations, as well as both long haul and short haul flights.
Car Rental
Car rental services provide customers with temporary access to a car. These services can enable tourists or travellers to actually get to their chosen destination in the first place, but many customers use them after they have arrived, as they provide a greater amount of freedom for exploration than relying on public transport.
Water Transport
As the name suggests, the water transport sub-category includes all forms of transport that carry passengers across water. This includes ocean liners and ferries, which tend to voyage from point A to point B, as well as cruise ships, where transportation is not the only purpose and the voyage itself is a huge part of the travel experience.
Coach Services
In many cases, coach services are one of the most cost-effective ways for tourists or travellers to reach their chosen destination, and they are especially popular for day trips, although coach travel does cater for international travel too. Moreover, local bus services also fall underneath this umbrella.
Railway
Railways are another popular transportation method, helping passengers to easily get from one location to another. Rail services are especially popular with domestic travellers, due to their convenience and regularity. Moreover, many major cities make use of subway-style rail services, facilitating quick and easy movement.
Spacecraft
A more recent form of transportation, which is going to become increasingly influential in the years ahead, is the spacecraft. The most famous example of a company operating within this area is Virgin Galactic, which is hoping to be able to provide commercial space tourism via passenger trips into space in the near future.
2) Accommodation
The travel and tourism industries also both contain the accommodation sector, with people requiring overnight accommodation for varying lengths of time. The accommodation industry offers a variety of different options for customers, catering to different tastes, budgets and requirements. In addition to providing shelter and a place to sleep, many companies in the accommodation sector also provide a range of other services.
Hotels
The most popular form of accommodation for tourists, hotels are establishments that offer overnight stays on a short-term basis. They provide guests with private rooms, which will typically include an en suite bathroom and other facilities. Additionally, most hotels provide services like housekeeping, room service and laundry.
Shared Accommodation
The rise of platforms like Airbnb has increased the popularity of shared accommodation, which typically consists of a space in a house, which may be shared with the owners. The accommodation itself may consist of a private room, or may be a room that is shared with other guests using the facility at the same time.
Hostels
Hostels are a form of shared-room lodging, where guests pay for a bed in a dormitory-style set up. Rooms will each provide multiple beds, with guests sharing kitchen and bathroom facilities. They are typically classed as a budget option, and are usually provided on a self-catering basis.
Camping
A form of outdoor accommodation, which makes use of temporary shelter, usually in the form of a tent. Tourists and travellers who camp may opt to stay at a commercial campsite, which will provide additional facilities or amenities, or they might prefer to make their own campsite in a publicly accessible area, like a national park.
Bed and Breakfast
Most bed and breakfast accommodation is situated in a converted private house or pub, and will provide guests with a private room for the night and breakfast in the morning. In many cases, the owner of the B&B will live in the building too. Guests may be offered en suite bathroom facilities, or they may need to share them.
Cruises
Cruises are classed as both a form of transportation and a form of accommodation. The reason for this is because those on the cruise are allocated their own cabin, where they can rest, relax and sleep, and passengers spend the vast majority of the cruise actually on the cruise ship, benefiting from classic accommodation services.
Farmhouse Accommodation and Agri-Tourism
Agri-tourism remains a fairly niche concept, but one which is gaining increased traction, with tourists spending time on a farm, seeing the day-to-day work that goes on first-hand and even joining in. Farmhouse accommodation is simply accommodation that facilitates this kind of experience and it often resembles a B&B.
Timeshare Accommodation
Finally, timeshare accommodation refers to accommodation where ownership is shared between multiple different people, with usage rights being allocated to each owner at a different time of the year. This kind of accommodation tends to include condos and lodges, and owners are usually allocated usage rights for a week or two weeks.
3) Food & Beverage
Food and drinks are basic human needs and the food and beverage industry caters these needs among tourists and travellers. Again, there are a wide range of different company types that fall within this sector, providing customers with an array of different options. It is also worth noting that the food and beverage industry also provides opportunities for tourists and travellers to socialise with friends, or meet new people.
Restaurants
Restaurants are establishments which provide food and drink, which is primarily eaten on the premises. With that being said, the restaurant sub-category of the Travel and tourism industries also includes fast food restaurants and takeaways, in addition to family restaurants, diners, luxury restaurants and other eateries.
Catering
In relation to travel and tourism, the term catering is usually used to refer to food and drink services that are situated in locations where eating and drinking are not the primary attraction. Therefore, it would not include restaurants, but it would include food and drinks sold on public transport, in parks and at tourist sites.
Bars & Cafés
Bars and cafés provide a relaxed environment for travellers to eat and drink. In the case of bars, the focus tends to be on sales of alcoholic drinks and soft drinks, while in the case of cafés, the focus tends to be on hot drinks and light snacks. Both environments also provide a place for people to socialise.
Nightclubs
Some locations in the world attract a large number of tourists off the back of the night life on offer, with nightclubs being the main example. These clubs are establishments which stay open until late at night and combine music with alcohol sales. Most nightclubs also feature a stage for performers, and a dance floor for guests.
4) Entertainment
Once tourists or travellers arrive at their chosen destination, they will often need entertainment, even if that was not the primary purpose of their journey. However, in many cases, companies or establishments providing entertainment are one of the major attractions drawing people to a location in the first place. Some of the sub-categories within the entertainment sector of the travel and tourism industry are outlined below.
Casino
A casino is an entertainment establishment, which provides people with opportunities to gamble – primarily through luck-based card, dice and slots games. In addition to these games, many casinos are connected to hotels or resorts, and many also host other entertainment, such as musical or comedy performances.
Tourist Information
The tourist information sub-category is focused on providing travellers with important information about things to do in the local area. This includes offline methods, such as tourist information offices and leaflets, as well as online methods, such as informational websites and social media accounts.
Shopping
Shops play a varied role in the travel and tourism industries, catering to people's basic needs, while also providing a form of entertainment. Indeed, many people travel to specific parts of the world to experience the shopping in that location, with examples including 5th Avenue in New York, Bond Street in London and Rodeo Drive in LA.
Tourist Guides & Tours
Tourist guides offer organised tours of a location, which will typically consist of them taking a group of people to some of the important attractions or tourist sites nearby. The role of the tourist guide is to factual information and context, helping to make the tour more interesting and educational.
5) Connected Industries
Finally, there are a number of other industries that are more broadly linked to either the tourism industry, the travel industry, or both. These include companies that promote the interests of the travel industry itself; businesses that help to actually connect customers with travel and tourism products; and organisations that provide either practical support or logistical assistance for tourists and travellers.
Financial Services
A number of financial services are relevant to both the tourism industry and the travel industry. The most obvious of these include travel insurance and medical insurance products, while other examples include services linked to currency conversion and the acquisition of travellers cheques.
Travel Agents
Travel agents sell travel products on behalf of suppliers and generally receive a commission for doing so. They also provide customers with advice on what the best travel products are, based on the customer's preferences and budget. In this sense, they act as an intermediary between tourists and suppliers of travel products.
Tour Operators
The role of a tour operator is to combine tour products and travel products together, in order to sell package holidays. Most commonly, a package holiday will consist of a combination of air travel, accommodation, hotel transfers and the services of holiday reps, who are able to provide organised activities.
Online Travel Agencies
An online travel agency will typically perform a very similar role to a more traditional travel agency, albeit using the power of the internet. While the purpose is still to connect tourists with travel products on behalf of suppliers, there is more of an emphasis on self-service methods.
Tourism Organisations
Tourism organisations tend to be organisations that act in the interests of the tourism industry itself, lobbying on its behalf or promoting its interests. Examples would include national tourism information companies, local tourist boards, tourism agencies, tourism charities and inspection agencies.
Educational
Lastly, the educational sub-category includes business that deliver the kinds of education services that attract tourists and travellers. This is a growing aspect of the tourism industry and includes organisations that are linked to conferences, exhibitions and training activities, as well as certain academic institutions.
Travel and Tourism Marketing
The travel and tourism industry is one of the largest and most competitive in the world and this means that tourism businesses can live or die based on the quality of their marketing efforts. In particular, it is essential that companies like hotels, airlines, travel agents, tour operators and car rental services use the latest marketing methods to stand out. In the article "Tourism Marketing: Brand New Marketing Tips to Boost Your Results!" you will find out more about the importance of tourism marketing strategies, and see tourism marketing tips to help you to improve results.
How Tourism Industry can Achieve Success with Revenue Management
The travel and tourism industry including the hospitality sector can all optimise their income during the low and high demand periods. Thanks to revenue management, businesses can assess the customers' demand behaviour with the aim of increasing their income. The main objective of revenue management strategy is to sell the right product or service to the right clients for the right price. This can only be done through understanding the customers' perception of your service or product before being able to accurately adjust the prices. In the article 'Revenue Management; clearly explained!' you can learn more how revenue management can benefit your business.
Work With These Travel Agencies to Boost your Bookings
Working with travel agencies in the travel and tourism industry, can help you to boost the number of bookings you generate and this, in turn, can help your travel company to optimise revenue. Nonetheless, it is important to understand that travel agencies differ. While some serve as one-stop shops, others specialise in a particular area, like hotels, cruises or flights.
Read "Work With These Travel Agencies to Boost Bookings" and you can find out more about how travel agencies can help you, while also having access to a list of agencies, broken down according to areas of specialisation.
The latest Travel and Tourism Trends
The Tourism industry is a big business in almost every country in the world. Yearly millions people travel on several occasions, spending billions of dollars. Change and evolution is more fast-paced than ever, with shifting demographics and developing technology creating brand new travel trends. Whether the customers are local, national, regional, or international, every business owner should following the latest tourism trends as part of their marketing effort and economic growth strategy. 'Travel Trends: Opportunities for the Travel Industry' is an insightful guide into the key trends that are reshaping the travel and tourism industry.
The Main Technology Trends to Watch Out For In the Tourism Industry
The travel and tourism industry has been transformed by technology. From online reservations to customer communication, the introduction of technology trends to the tourism sector has changed travellers' expectations and helped businesses provide their guests with a more immersive experience. The upcoming tech trends in the tourism industry are explained in detail in this article, ' Key Technology Trends Emerging in the Travel & Tourism Industry'.
How to Get Started in Tourism Management
Jobs in the tourism industry are amongst the fastest growing in the world of employment. A degree in tourism management teaches students the fundamentals on sustainability, human resources, project management, and much more. The knowledge you gain through a degree in this field will be useful for a variety of different careers. Whether you want to work in a hotel, resort, or cruise ship, or even a restaurant, the article, 'Tourism Management: All You Need to Know About Tourism' will help you get started in this competitive industry.
The travel and tourism industries technically cater for slightly different groups of people, but they are extremely closely linked. In both cases, they consist of organisations within the transportation, accommodation, entertainment, and food and beverage sectors, along with several related industries.
The impact of COVID-19 on the travel and tourism industry
Because of the tight restrictions on travelling by air and road, many travel firms and tour agencies have had no choice but to close their doors. What's more, many local and international events have been forced to cancel, including the ITB Berlin travel expo, the world's largest travel fair and the UEFA EURO 2020.
As millions of people around the world are facing financial insecurity and job losses, it is hardly surprising to see them cancel their business trips or holidays for 2020 and even 2021.
The pandemic crisis has hugely impacted the travel and tourism industry as many businesses are facing a sharp decline in revenue. With up to 50 per cent fewer flights (Or more), it's not just hotels and restaurants that have experienced huge losses. The travel agencies and tour operators have also been forced to close their doors.
The pandemic crisis has resulted in many travel businesses losing significant revenue and laying off staff, while some have continued shouldering the ongoing costs for the unforeseeable future.
In the category "Corona" you find a selection of tips which helps businesses operating in the hospitality and travel industry to recover and prepare for better times.
Want to Learn More About Related Industries?
The hospitality industry is part of the travel industry and the hotel industry is part of the hospitality industry. All of these industries have in common that they are large service industries in the world and increasingly important in the modern age. But what is the difference between the hotel Industry and the hospitality Industry? And what are all hospitality sectors within the hospitality industry? In the following articles you learn more about related industries.
More Tips to Grow Your Business
Revfine.com is a knowledge platform for the hotel, hospitality and travel industry with practical tips to optimise revenue. Yearly more than 1 million professionals use our tips to increase revenue, innovate processes and improve customer experience. You can find all travel industry tips in the categories Marketing & Distribution and Technology & Software.