WENATCHEE — A new charter school in Wenatchee is now a step closer to reality as Pinnacles Prep took over management of the Community Center Campus, 504 S. Mission St., on Jan. 1.
The charter school group entered into a lease agreement with the city of Wenatchee to manage the campus for the next 30 years. The deal is broken into five, six-year terms.
"Right now, we just received the keys to our new building. The physical school is going to basically happen over the next seven months. We are doing a bunch of remodeling within the current spaces to make it so it works well for our learning purposes and learning model," said Pinnacles Prep Principal Jill Fineis.
Over the next few weeks, Fineis said construction crews will demolish a lot of spaces and do some remodeling. She said architects have been hired, plus they worked with community members last summer to design the learning spaces.
Seeing it come to fruition finally is really exciting, she said. Certainly, progress has been slow during the pandemic.
Fineis said the pandemic has hindered their progress the same way it has hindered everyone else's progress. They have not been able to have the community conversations they want to have.
"Ideally, we want to sit at round tables with folks and make these decisions about our school hand in hand with community members, making sure we have the right people in the right room about how we move forward so that we are truly designing a school for the community we are serving," she said.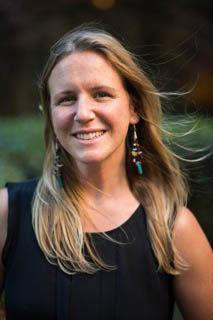 The majority of the decisions made for the school have been over Zoom.
"We have to get really creative how we are using our digital and online resources to make progress to host these community conversations, which is the real work," Fineis said. "This is the new work of school moving forward. We have to be conversation hosts."
New to the Pinnacles Prep team is Sean Koester as director of operations. He has been in New York for the past three years as a project manager in the engineering department of the city of Kingston.
Previously, he worked for Cascade Fisheries and served on the city of Wenatchee Arts, Recreation and Parks Commission, the Wenatchee Valley Sports Council, and was active with Chelan-Douglas CASA.
"It's an enormous lift to get this school off the ground, so having him with his expertise in those areas is brilliant and so helpful," she said of Koester. "He has a lot of experience working with state and federal grants and compliance reporting and construction project management. This has been a perfect fit."
Koester said he is thrilled to be back in the Wenatchee Valley.
"This is my hometown, and I am excited to be a part of this ambitious effort that will cultivate our community's future leaders and innovators," he said, via Jan. 6 news release.
The first day of school at Pinnacles Prep is planned for Aug. 24. Teachers will be in the building four weeks ahead of that for a summer institute, Fineis said, to get them adequately trained and allow them collaboration time to learn to teach at Pinnacle.
Fineis said she wants the teachers to design some of the pieces of the curriculum so they will have ownership of the school model.
More about Pinnacles Prep
The charter school is approved for 60 sixth-graders and 40 seventh-graders to start, with plans to add one grade each year until it is serving grades 6-12.
Charter public schools are tuition-free, open to all students, staffed by certified teachers and required to meet state and national standards. They are governed by a private, nonprofit board and receive public funds through the state, based on enrollment, but cannot levy local taxes.
More information is available on the school's website www.pinnaclesprep.org