gad · line+ studio presents its 'stray bird art hotel,' a transformation of two dwellings surrounded by mountains on three sides and facing a deep valley of rural china. the studio draws poetic influence from the ancient history of the hidden site, built along the mountain atop a landscape of terraces which embrace a slope falling nearly 700 feet. the cliffside settlement cluster is located in western zhejiang, and is defined by an architectural fabric of rammed earth and wooden dwellings which have retained the traditional village environment that had spanned six centuries.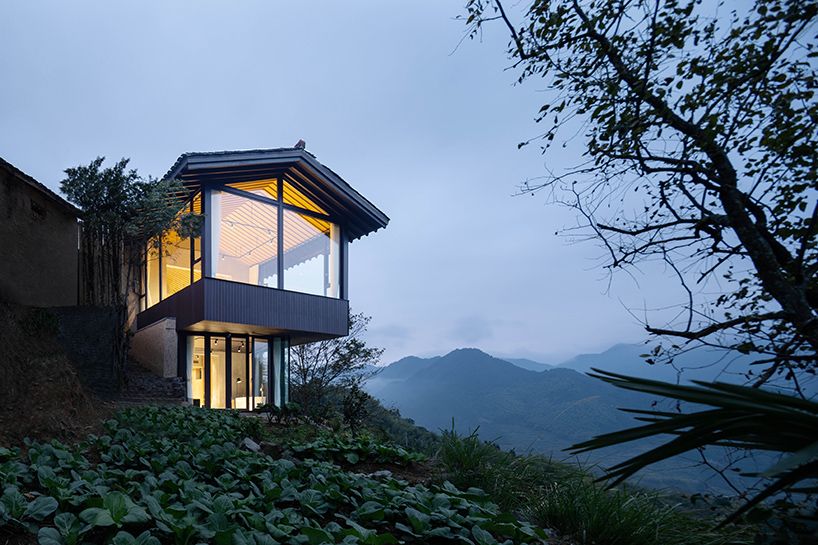 all images © guangkun yang, unless otherwise stated
during the design process of the 'stray bird art hotel,' the team at gad · line+ studio drew inspiration from the poetic nature of the ancient and rural place. the project sees the transformation of two traditional dwellings, three sides of which are built of rammed earth walls supporting an expressive wooden roof structure. while the historical village is protected under strict regulations, the project owner hopes that the reconstructed space will have a sense of experience and comfort, and can respond to the dramatic landscape.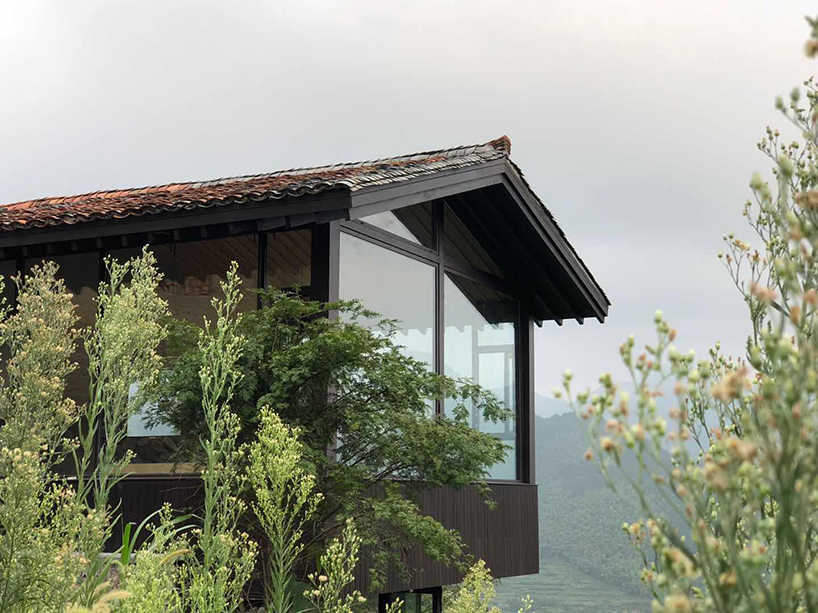 to introduce the hotel with a contemporary intervention, while maintaining the ancient language of the site, gad · line+ studio developed two strategies. first, the team conducted a thorough site analysis, determining features of the proposed design that are compatible with local natural resources, climate, terrain, and culture. this served to inform a foundation for maintaining the traditional features of the area. the second strategy is to make use of a light steel structural system and pre-fabricated elements, to adapt to the harsh on-site working condition and the urgent construction timeline.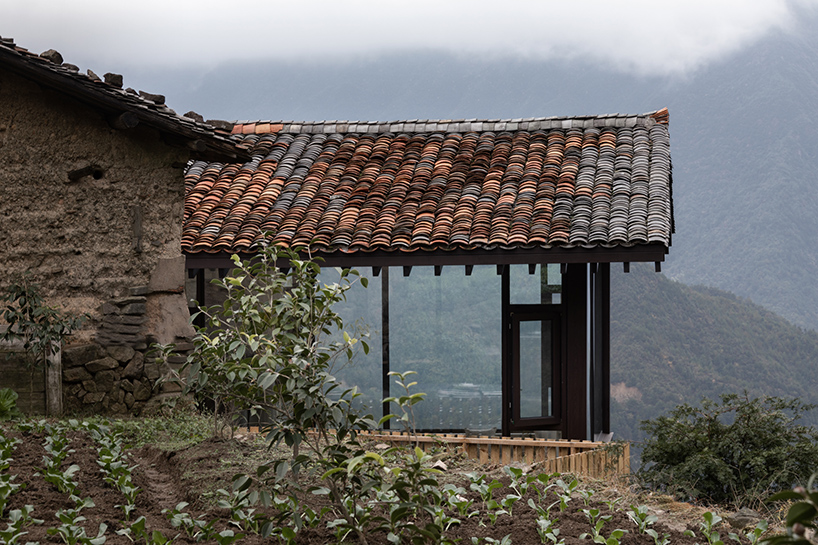 the team also visited local craftsmen to study construction techniques and material characteristics. at the same time, the architects consulted with professionals working with bauxite — a clay rock material — to optimize the material properties and learn the bauxite repair technology. the rammed earth walls of the two residential dwellings are relatively well preserved so that the design keeps all of them. the interior space of the original building is divided into very small units. the wooden truss has also been in disrepair for a long time, so has to be demolished and replaced by the new light steel structure. the new structure was separated from the reserved rammed earth walls to prevent the walls from undertaking the load from the new structures.