People have been buying more kayaks, luxury cruising boats, whimsical stickers, and salsa during the COVID-19 pandemic, according to four Skagit County manufacturers who make these products.
For Eddyline Kayaks, a kayak maker north of Burlington, the surge in demand started late last spring as many flocked outdoors, said Scott Holley, Eddyline Kayaks president.
The company is producing a record number of kayaks each week, but is still unable to meet demand, Holley said.
"The demand is dramatically outpacing our capacity," he said.
Other Skagit manufacturers have also experienced a boost in sales during the pandemic and have more demand than they can meet.
On the whole, the manufacturing sector has fared better during the pandemic than service-based industries, such as hospitality.
From December 2019 to December 2020, Skagit County's manufacturing sector increased from 5,800 to 6,000 jobs, the only sector to show an increase over that time period, according to data from the state Employment Security Department. Still, manufacturing employment remains down from a pre-COVID-19 high of 6,400 jobs last March.
While some Skagit manufacturers had to temporarily shut down last year and figure out how to operate safely, many have seen heightened demand for their products during the pandemic, said John Sternlicht, CEO of the Economic Development Alliance of Skagit County.
Holley said the increase in demand started near Memorial Day, as stay-at-home restrictions were being lifted.
"Customers called us and said all of those orders we put on hold during the early days of the pandemic and shutdowns, we want to unhold and double them," he said.
Eddyline sells its kayaks wholesale to outdoor retailers throughout the U.S. and Canada.
Holley said the company was behind schedule after having to shut down at the end of March in accordance with Gov. Jay Inslee's closure of non-essential businesses.
"We had a big backlog of orders to build and a bigger pile of finished inventory waiting to ship out," he said. "Being shut down meant that we were never able to catch up to demand."
Holley said the company has been sold out since June and will likely have a backlog of orders through the fall.
Eddyline has been in business since 1971 and moved to Skagit County in 1990. Last January, it relocated from the Port of Skagit to its current 35,000-square-foot facility, doubling its footprint in an effort to meet growing demand.
"Our demand has been growing year over year the last decade, but the whole outdoor recreation effect of the pandemic has poured rocket fuel on it," Holley said.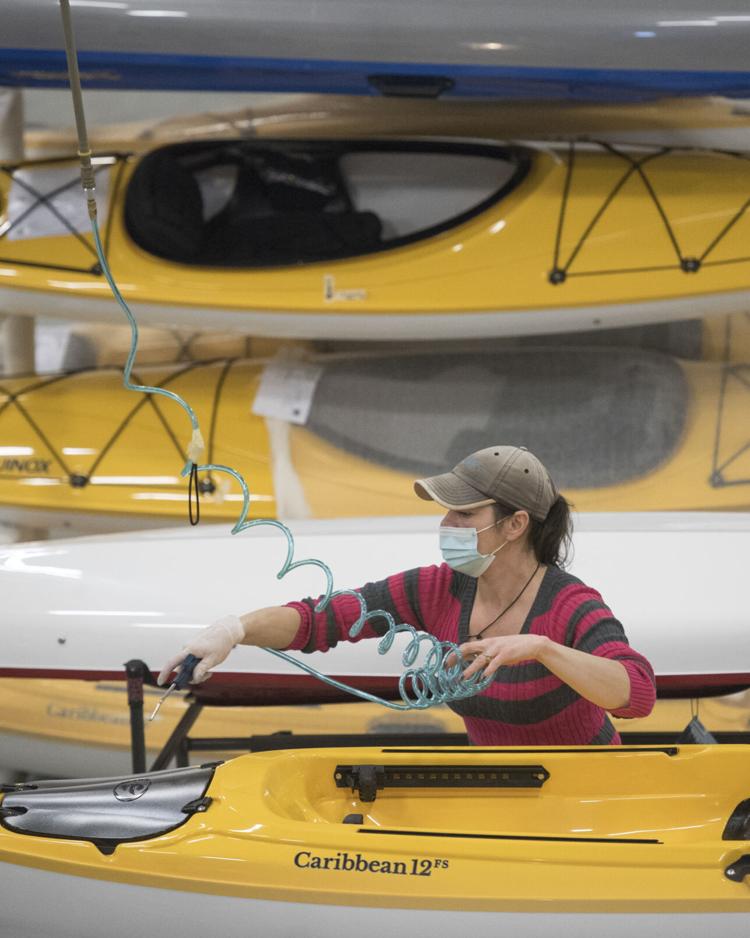 Eddyline has hired additional staff and now employs 30, he said. He said staff are able to physically distance in the large facility and can space out while working on the same kayak, which are on average 12 feet long.
"We have a dedicated COVID-19 safety officer who goes around on a daily basis and makes sure we are following guidelines," he said.
Holley said there are factors limiting the company's ability to ramp up production even further.
"(We are) working hard to increase capacity, but manufacturing a physical product, you can't just flip a switch and make it happen," he said. "It's not just training up new employees, it's supply chains, it's tooling, equipment, and warehousing space."
The company has already built a new warehouse for more storage.
Tomco Marine Group, builder of American Tugs, has also seen a boom in sales during the pandemic.
"(We've done) very unexpectedly extremely well," said Kurt Dilworth, president of Tomco Marine Group.
The 21-year-old company, which operates at the La Conner Marina, builds high-end luxury cruising vessels.
Dilworth said Tomco Marine Group is the busiest it has been since before the 2008 Great Recession, when the boating industry took a major hit.
While boat sales were strong prior to the COVID-19 pandemic, they are even better now, he said.
"We find ourselves telling people it will be a year-and-a-half before they get their next boat," Dilworth said.
Boat sales may be increasing as people look for something to do outside and away from others, the same as with kayaks.
"Our boats are sort of self-contained devices," Dilworth said. "You can unplug and be gone and not have to touch the dock … Maybe it's a COVID-escape pod."
He said the company's customers aren't buying boats on a whim, but have spent years owning and studying them. Some may have finally decided to retire due to COVID-19.
"This is sort of a retirement gift for yourself," Dilworth said.
He said a nationwide shortage of used boats may be driving more to buy new vessels.
"To buy a boat like ours right now, you are stuck with buying new," he said.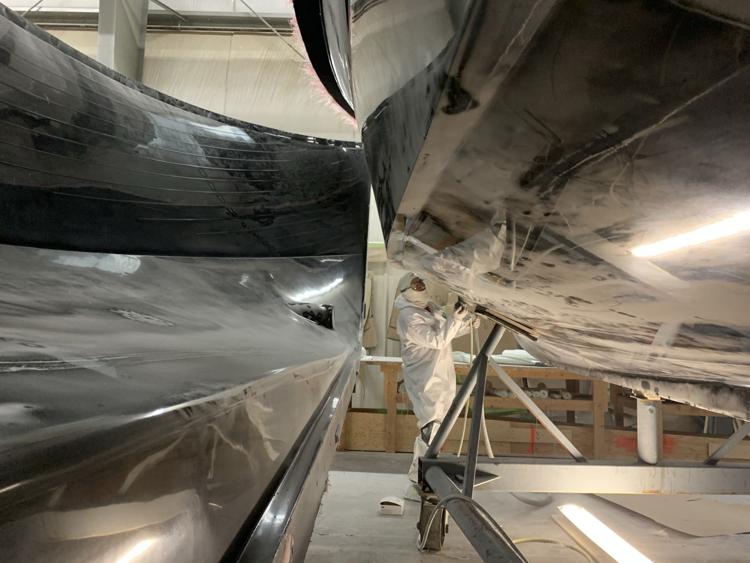 Dilworth said there used to be four times as many recreational boatbuilders in the Pacific Northwest.
"That's probably why our business is getting better, there are fewer choices for American-made products," he said.
Tomco Marine Group, which employs 28, is looking to hire, Dilworth said.
He said one of the biggest challenges is a shortage of trained marine workers.
"It's now about finding people in other industries who have similar skills," he said.
Demand has also surged for Frog & Cog's fun and whimsical stickers priced at $1 apiece.
Frog & Cog is a sticker manufacturing business run by Robyn Burdick and Christina Good-Rubenstein out of their Anacortes home.
Burdick and Good-Rubenstein, who have been friends since high school and are now engaged, formed the business six years ago. They both love to draw, especially silly cartoons, Good-Rubenstein said.
Before the COVID-19 pandemic, the two primarily sold their stickers — which include many animals and critters — at conventions. They worried about losing income last spring after COVID-19 forced the cancellation of conventions, Good-Rubenstein said.
"Then the online portion of the business just exploded," she said. Orders on Etsy, the online marketplace for artisans and crafters, jumped from 50 to 500 a week.
"I think the biggest draw was that you couldn't see friends and family and you could afford to spend $1 to send a sticker to someone you love," Good-Rubenstein said.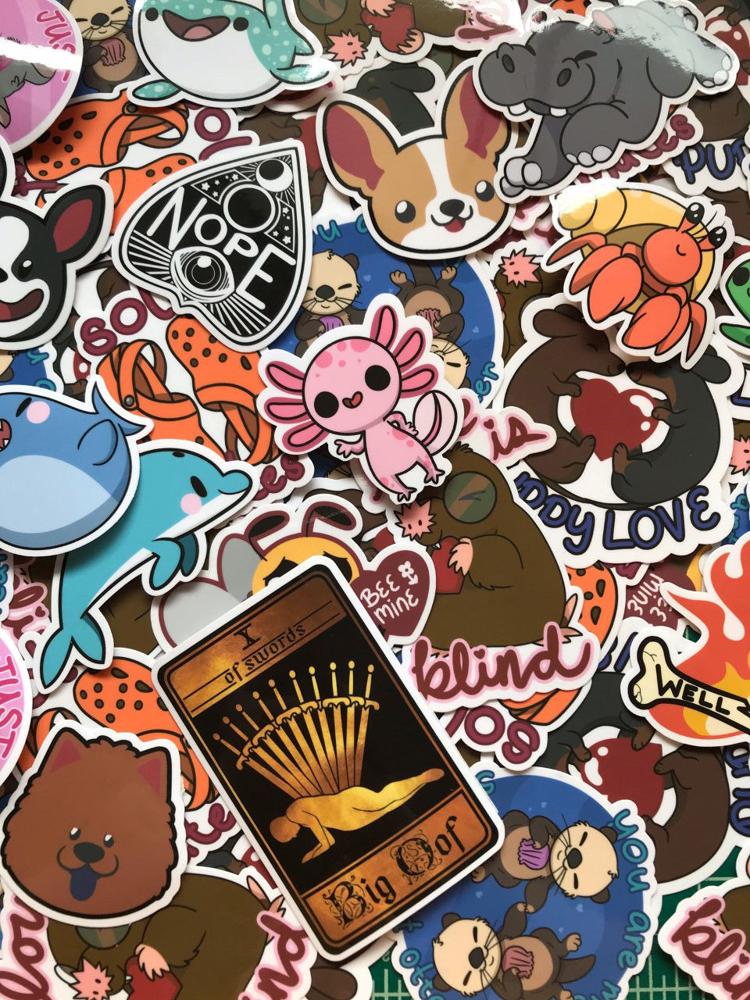 Burdick said the business also received more orders for personalized commissions, including for many characters from Dungeons & Dragons (D&D), the tabletop role-playing game.
"A lot of people in the pandemic have gotten into D&D and want their characters drawn," Burdick said.
In its early days, Frog & Cog outsourced the printing of its stickers, but switched to printing them at home because it was more cost-effective.
"We want to keep our price point low so we keep customers coming and are able to keep them happy," Good-Rubenstein said. "Our main goal is to make people happy."
The stickers are weather-resistant and water-resistant.
Burdick said printing at home also gives the two more leeway to experiment with designs.
"We're able to test the waters without financial fallout," she said.
Frog & Cog recently closed its Etsy store — due to high fees and shipping costs — and launched its own website, frogandcog.com, in an effort to make the business more profitable.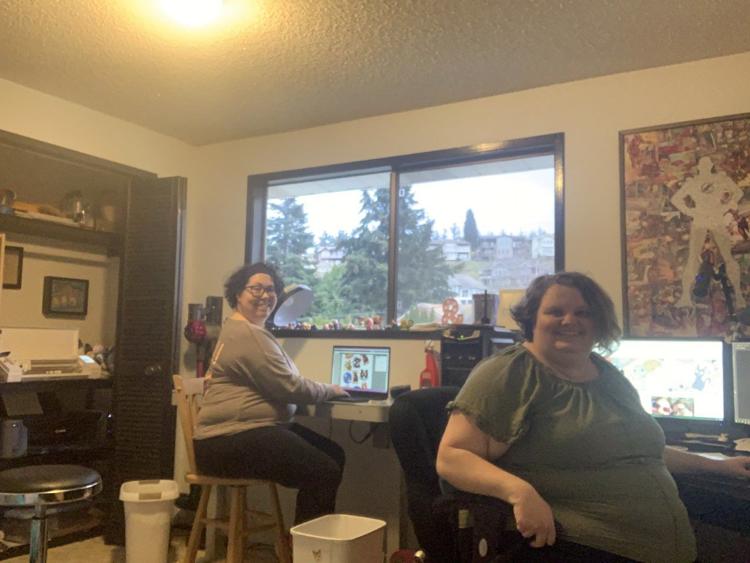 Because of their recent success, Burdick and Good-Rubenstein were able to buy their first home last year.
"We are living in the house that stickers built," Good-Rubenstein said.
Burdick said Frog & Cog would like to sell its stickers at farmers markets or get a storefront in the future.
"I miss talking to people and having them come up to our booth at conventions and seeing their facial reactions, that's the best part," Good-Rubenstein said.
Demand for Kirt and wife Jill Rohrs' salsa had been growing each year prior to the pandemic, but 2020 brought record sales.
"It's mushrooming and hasn't slowed down," Kirt Rohrs said.
He attributes a large part of the demand to the COVID-19-fueled rush to grocery stores last spring. He said he routinely encountered empty shelves, and stores were asking for second and third displays.
At the Ballard Fred Meyer in Seattle, more than 1,600 pints of Skagit's Best Salsa sold over four weeks in May, which Kirt Rohrs said were sales on par with "Coke and Pepsi numbers."
"People were grabbing salsa like they were grabbing toilet paper. It was kind of funny," he said. "It went like that for probably six months."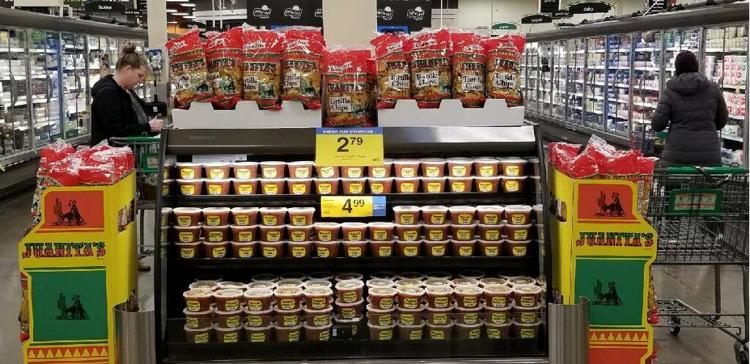 Kirt Rohrs said customers are returning and spreading the word to others about the locally made salsa.
"We've educated our current base of customers in Skagit, Whatcom and Island counties about prices — you get what you pay for," he said. "We don't add water or vinegar, the only liquid we add is lime juice."
Skagit's Best Salsa began in 2010 when the Rohrses started selling a family recipe at area farmers markets. They then got their product into Northwest independent grocery stores and at one Fred Meyer.
Now, Skagit's Best Salsa is sold at 14 Fred Meyers from Bellingham to Ballard, Kirt Rohrs said.
"I'm pretty proud of what we've been able to do in 10 years," he said.
Skagit's Best Salsa, which is located at the La Conner Marina, is looking to move into a new facility that would quadruple its space and double its staff, Kirt Rohrs said.
"We're not slowing down," he said.