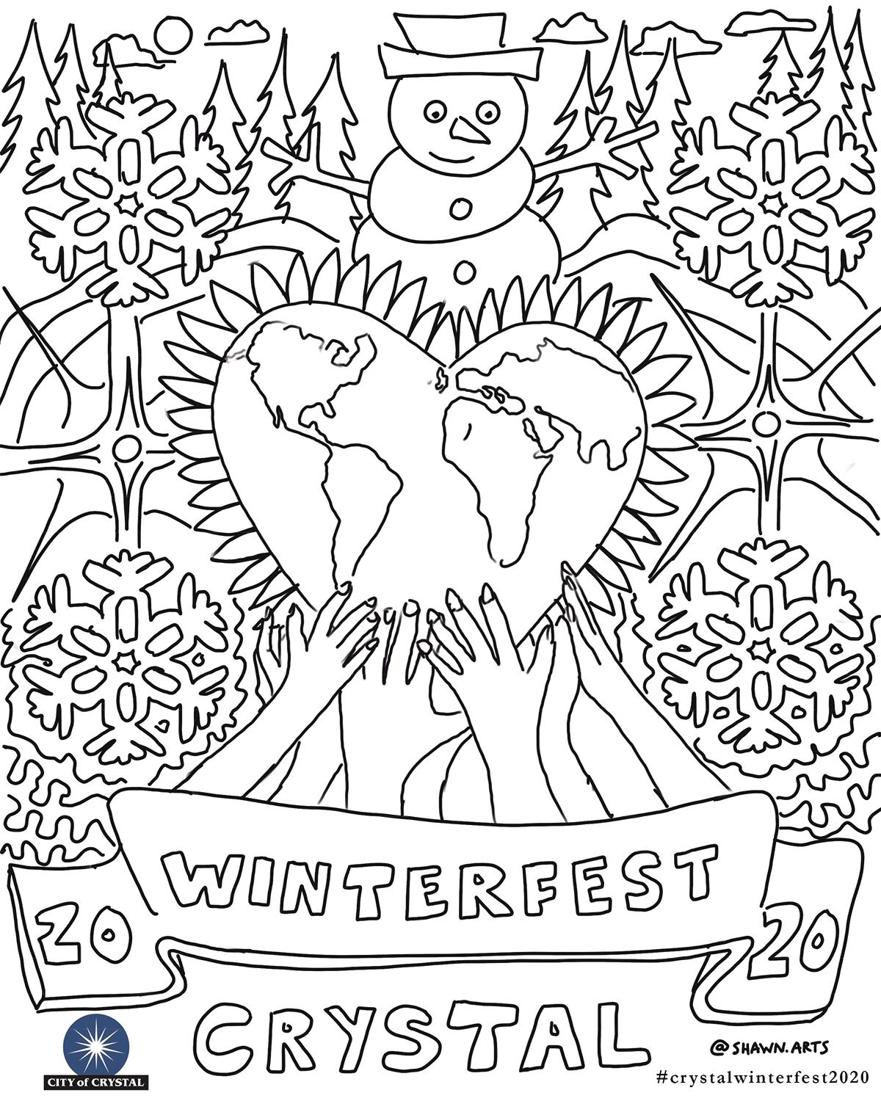 Pandemic surge brings change for event originally set for Becker Park
Crystal Recreation Department leaders recently attempted to promote an outdoor version of Winterfest, But the COVID-19 pandemic surge has changed the event plans.
For the past couple of decades, Winterfest has been a mostly indoor celebration of the Christmas holiday.
Because of COVID-19, things were to be very different this year.
Then things got even more different.
The recent surge of the virus forced Crystal officials to rethink the annual festival.
Instead of a socially-distanced outdoors event, the city officials moved the festival online.
The virtual event will feature a number of activities to keep the children entertained leading up to Christmas.
"The people we had worked with before – the petting zoos and carriage rides – were not COVID-safe and many of the groups we had worked with in the past were not operating either, so we created a whole new event hoping that we could make it happen," said Scott Berggren, recreation services manager.
"It was already going to be a lot of new activities and ideas that were hopefully going to come together. But now with even further restrictions, we're trying to take little pieces of what we were going to do and put it in a 'take-home' fashion," he added.
That includes the opportunity to write letters to Santa, to pick up or download a coloring page, to listen to stories by Auntie Beverly, listening to holiday music from the Treble Tones, contributing to Toys for Tots and making a variety of holiday and winter-themed crafts.
Santa is accepting mail at the Crystal Community Center and he's even writing back. Santa's mailbox is open through Wednesday, Dec. 9. Residents may drop off or mail letters to the Crystal Community Center, 4800 Douglas Dr. N. Santa's mailbox will be located near the front desk.
Crystal artist Shawn McCann created a Winterfest coloring page to commemorate this year's event.
A limited number of family kits are available to pick up 9 a.m. and 4 p.m. at the community center. The page may also be downloaded at trimurl.co/iph4Ic.
Those who color the page, or their parents, can take a picture of the artwork and post it on Facebook or Instagram with the hashtag #crystalwinterfest2020 to be entered into a drawing on Dec. 18.
To hear the stories by Auntie Beverly, the Treble Tones or to donate to the Toys for Tots program, visit trimurl.co/dVQMIA.
The Charles F. Knaeble VFW 494 and CCX Media are sponsors of this year's Winterfest.
Info: parksandrec.crystalmn.gov