There are plenty of Tucson things to disagree on, like who has the best Sonoran hot dog, which Eegee's flavor tops them all and how to pronounce Ina Road. 
But, a few weeks ago we asked our Instagram followers to tell us their favorite Tucson places to take out-of-town visitors. And from the more than 600 answers we received it was pretty clear that these are the seven places you all really love. 
This is the time of year you might typically host your out-of-town family and friends, and that's probably not happening right now. But that doesn't mean you can't play tourist in your own town and rediscover a favorite place or explore a new one. And luckily this list is almost entirely outdoors.
If it's been a few months since you've ventured out to these places, you'll find that things have changed during the pandemic to maximize safety. Know your acceptable risk level and make the best choice for you. And stay home if you are not feeling well. 
Here's the list of favorite places and what to know when you visit, listed in reverse order of popularity — so scroll to the bottom to see No. 1 reader fave:
7. Fourth Avenue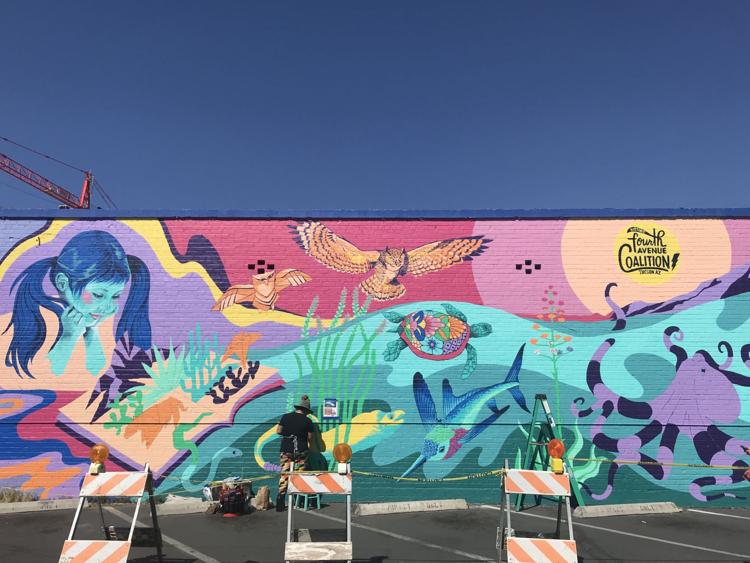 There aren't too many parts of town where you can thrift shop, get a tattoo, have your palm read, enjoy some of Tucson's best tacos and have a tropical tiki drink all on the same street. Just to name a few reasons that make Tucson's funkiest avenue a favorite place to spend a good part of the day exploring.
This historic district is home to many beloved restaurants and bars, popular local shops and several colorful murals all within walking distance. Fourth Avenue is also the site of many popular annual events like the Winter Street Fair, which typically closes the entire road and brings in hundreds of vendors. Although this year's event has been canceled you can still support the many maker and artisans by shopping online through a virtual version of the fair planned for mid-December, keep an eye on the Fourth Avenue Merchant's Association website for details.
The Historic Fourth Avenue Coalition is also launching a holiday shopping campaign running through Dec. 24 where you can enter-to-win a treasure chest of gift cards from Fourth Avenue merchants. Pick up an entry card at Pop Cycle, 422 N. Fourth Ave., and if you spend at least $10 at four of the participating businesses you can enter to win the raffle. 
What to know about your next visit: Check this list of Fourth Avenue merchants for current hours of operation and any changes to services due to COVID-19. 
6. Saguaro National Park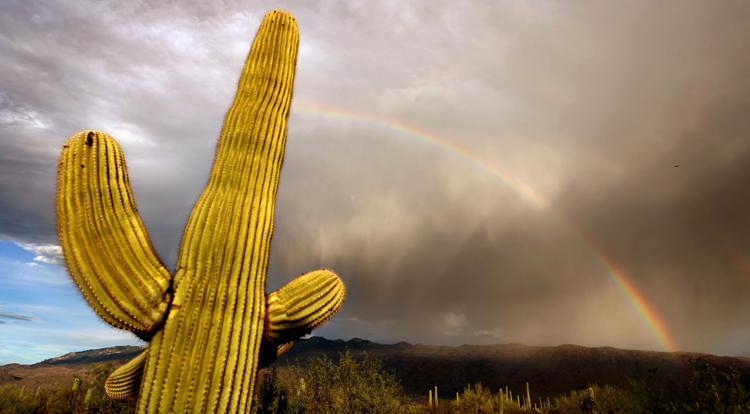 Explore Saguaro National Park to wander among Tucson's gentle giants. The park is divided into an east and west district, with the city of Tucson in between. The east district is called the Rincon Mountain District and the west district is called the Tucson Mountain District. There are plenty of options for hikers of all skill levels — just make sure you bring ample water. Bicyclists can also bike around the east district's Cactus Forest Loop Drive, an 8-mile paved loop. The entrance fee for the park is $25 for one vehicle, and that lasts for a week and is good for both districts.
What to know about your next visit: The national park is open, but some services may be modified due to COVID-19. Visitor centers in both districts are closed Tuesdays and Wednesdays but open the rest of the week from 8 a.m. to 2 p.m. If you can, purchase your passes to the park online here. Check with Saguaro National Park before your visit, as things may change quickly due to the pandemic. For more information, visit nps.gov/sagu.
5. Downtown Tucson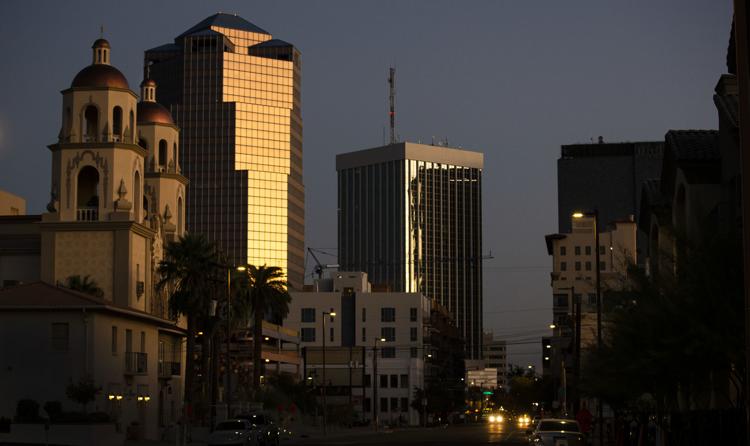 Downtown Tucson, the city's entertainment, dining and history hub has a little something for everyone to enjoy. While the area's historic theaters remain dark and the pandemic has sadly shuttered some of its iconic restaurants, many local businesses are continuing to operate with new outdoor seating and pick-up services. And some popular attractions including Tucson Museum of Art and the Children's Museum Tucson have made changes to their operations to maximize safety.
The annual Parade of Lights is canceled this year, but downtown is still getting into the holiday spirit with more than 150 trees already decorated with twinkle lights, and a giant walk-through ornament and 25-foot holiday tree set to be installed on Wednesday, Nov. 25. By the end of next week several downtown buildings will also be illuminated with LED lights, perfect for a night-time stroll. To learn about some of the area's history, you can go on a self-guided walking tour with nearly two dozen stops at historic places along a 2.5-mile route or admire the unique art on murals all around Congress Street and in the nearby Barrio Viejo neighborhood. 
What to know about your next visit: The Downtown Tucson Partnership is keeping a list updated weekly with all the restaurants, retailers and attractions that are currently open as well as noting which businesses have online ordering and outdoor seating. Thanks to a grant program from the county and Downtown Tucson Partnership, more restaurants have expanded their options for outdoor seating and you can see what's available on this map. Park Tucson has designated free takeout parking zones with free parking for up to 15 minutes making it easy to pick up your take out or shopping orders. Check downtowntucson.org in the coming weeks for a new gift card program supporting area businesses and a virtual holiday market. 
4. Mt. Lemmon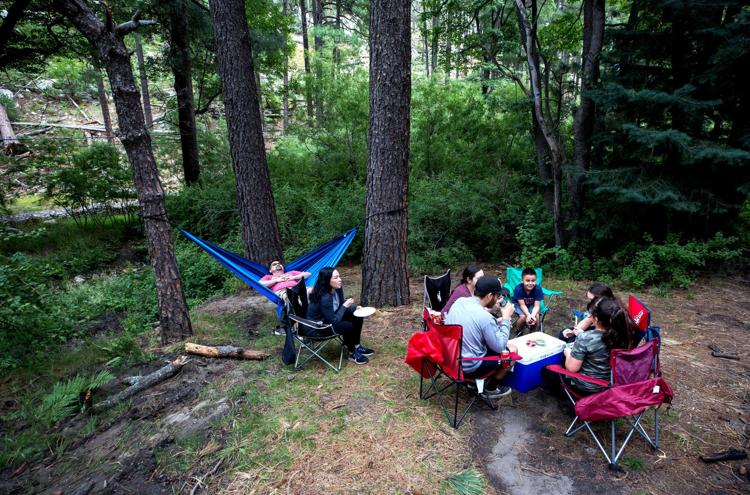 You can't go wrong with a trip to Tucson's favorite (sky) island getaway. The highest peak in the Santa Catalina Mountains, Mt. Lemmon is a favorite retreat for desert dwellers. On the drive up the mountain, you'll get sweeping views of the city and see the landscape change from cactus-studded desert to a forest of towering pines. Near the top, you'll find Summerhaven, a tiny mountain village with a handful of gift shops and restaurants. When the mountain gets enough snow, you can also go skiing in Ski Valley. When there's no snow, a ride on the chair lift is still worth doing. Hikers will also find much to love about the mountain.
What to know about your next visit: Many of the developed trails and recreation areas on the mountain are still closed due to the Bighorn Fire, particularly within the area of the "burn scar." Those include a number of campgrounds. Some parts of trails outside of the burn scar are open. Check out the closure order for more details about what is currently closed. Certain facilities, including some restrooms and visitor centers, remain closed due to COVID-19. For updated information, check with Coronado National Forest. If you have plans to visit specific businesses in Summerhaven, call in advance to confirm hours. You can also check road conditions for Catalina Highway by calling 520-547-7510.
3. Sabino Canyon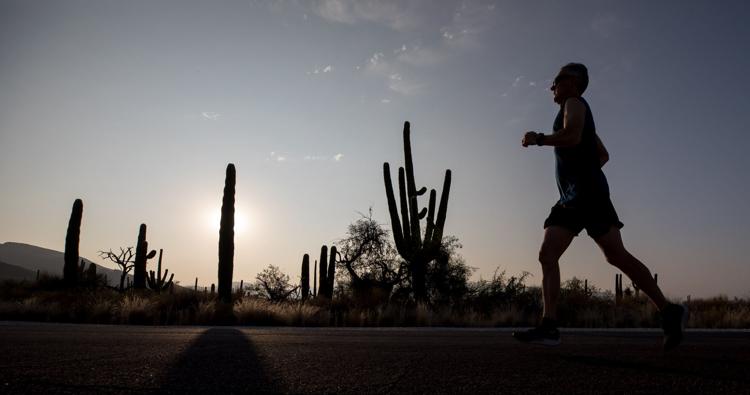 The mountain views, running water and the chance to see some of Tucson's wildlife roaming free are among the reasons Sabino Canyon is so beloved by hikers, runners, bikers, photographers, families and anyone looking to spend a few hours away from the city and surrounded by nature. Located at the base of the Santa Catalina Mountains, you can explore the many surrounding trails, hop on the Sabino Canyon Crawler for a tour of the canyon learning about its formation, history and stopping at scenic locations, or pack a picnic to enjoy with family beside a running stream. 
What to know about your next visit: The Visitor's Center remains closed and restrooms are limited. The bookstore is still operating but is now fully outdoors. The Sabino Canyon Crawler, an open-air shuttle, is up and running again with new safety precautions after a hiatus due do the pandemic. The windows of the passenger shuttle which services Bear Canyon have been removed to allow for better air flow. While waiting for the shuttles and while aboard them, passengers must wear masks. All vehicles will be disinfected on a regular basis. Make reservations online here.
2. Tucson's Restaurants
Our readers were especially enthusiastic about Tucson's vibrant food scene, which has garnered worldwide recognition as a UNESCO City of Gastronomy. For a midsized city with about a million residents, The Old Pueblo has a stunningly diverse selection of taquerias, trendy cocktail bars, farm-to-table restaurants and the best Mexican food in the United States (in our opinion). 
The responses included more than two dozen names, and many with fabulous patios like the newly reopened LaCo in the historic Presidio neighborhood of downtown Tucson. The biggest recommendation by far was El Charro Café, a Tucson staple that's considered the oldest Mexican restaurant by the same family in the entire country. Also in the Presidio, the stately downtown location dates back to 1922 and has a large patio area where you can sip some prickly pear margaritas in relative safety. And of course, don't forget to order the carne seca, the iconic shredded meat of Sonora that's dried in the traditional way in cages on top of the restaurant. 
Many readers also recommended BK Tacos and El Güero Canelo, the successful taquerias that brought the Sonoran hot dog up from Mexico and introduced it to the world in all its bacon-wrapped glory. The BK at 2680 N. First Ave. and the El Güero Canelo at 5802 E. 22nd St. both have drive-thrus now, so you can get your hot dogs and carne asada tacos to-go. Also speaking of drive thrus, the sandwich and slush joint Eegee's also came up many times. The chain has been named the best fast food restaurant in Arizona by Food & Wine magazine. 
What to know about your next visit: All of the restaurants mentioned in this blurb have substantial patio areas and also offer their food to-go. If you're comfortable with dining at a restaurant right now, just make sure to wear your mask except when you're eating, and tip a little more than you would otherwise. The servers will appreciate it. 
1. Arizona Sonora-Desert Museum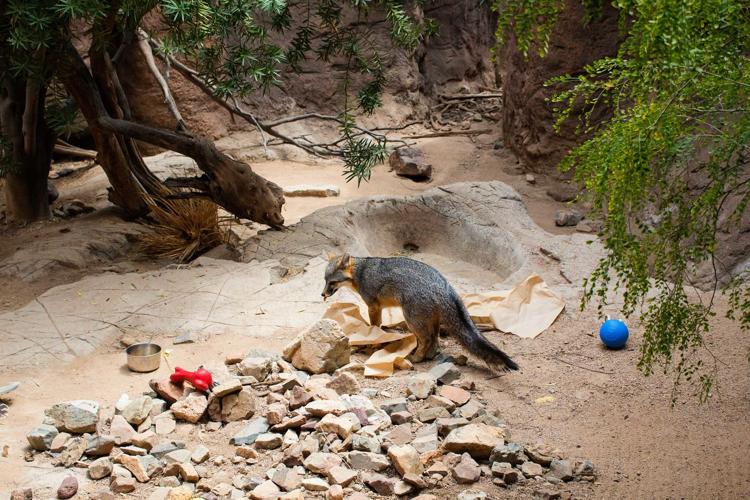 It's no surprise the Arizona-Sonora Desert Museum tops this list of Tucson favorites. With desert views for days, this living museum is part zoo, part botanical garden and also home to an aquarium, natural history museum and an art gallery. All things desert. It's the perfect place to soak up some Tucson sunshine and immerse yourself in the desert flora (with more than 1,200 plant varieties) and get up close with the fauna (more than 240 desert species are on display).
The museum just launched a new experience, Avian Adventures, where you can have your own personal meet and greet with the the owls, hawks and falcons and their trainers from the temporarily discontinued Raptor Free Flight program and even get to take a photo with one of these majestic birds landing on your arm.
What to know about your next visit: The museum is limiting attendance and requires that you purchase tickets for timed entry in advance online. The museum is not accepting in-person payments for admission at the gate. You do have to wear a mask anytime you are within six feet of others and indoors. Some indoor exhibits including the Packrat Playhouse, theater and the cave are closed and others including the Hummingbird Aviary are set up for one-way traffic. The animal shows and interpretative talks are on hold and the stingray area is only open for viewing, not touching. You'll want to pack your own waterbottle to refill at the touchless water stations, as any traditional drinking fountains are shut off right now. Find more information and answers to frequently asked questions here.